The Ino-Rope team and its story
Des deux fondateurs, Julien Barnet et Thibault Reinhart, à l'équipe organisée en ETI de plus de 14 personnes : beaucoup d'eau a coulé sous notre jeune carène !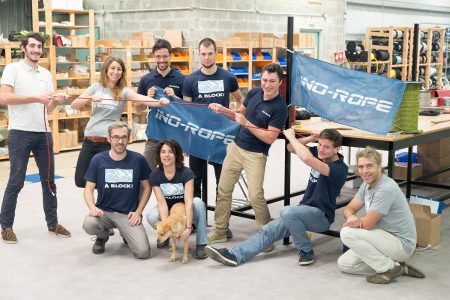 From the two founders, Julien Barnet and Thibault Reinhart, to the team comprising an intermediate-sized company of over 14 people, there has been a lot of water under our young structure!The beginning The idea of the block sprouted in Julien (the rigger-inventor)'s fertile workshop, … He shared it with his flatmate Thibault, skipper-webmaster and engineer. The two partners developed the project in the evenings, in parallel to their respective activities at that time.Very soon, the potential of their idea grew and incited them to set up Ino-Rope in June 2013 and to patent the textile block concept! At the end of 2013, another project integrated the "flagship". Ino-Rope.com, "the best of yachting in one click", an e-shop was born in 2014. Ropework activities were included in early 2015 with the first recruits.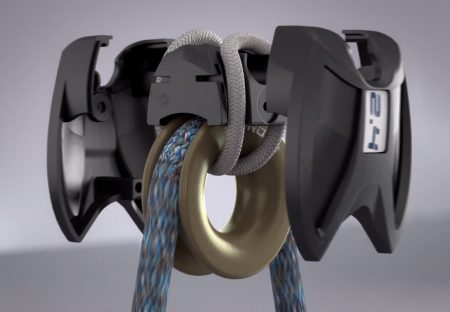 With the Vendée Globe, 2016 was a decisive year for Ino-Rope On the starting line: 4 boats were entirely rigged by the company, and above all, 12 boats were entirely fitted with our Ino-Blocks. A huge leap for our concept!At the end of the race, 100% of our blocks returned in working order, which paved the way for the concept in other sectors like hoisting, underwater work, material handling, tree trimming, fishing…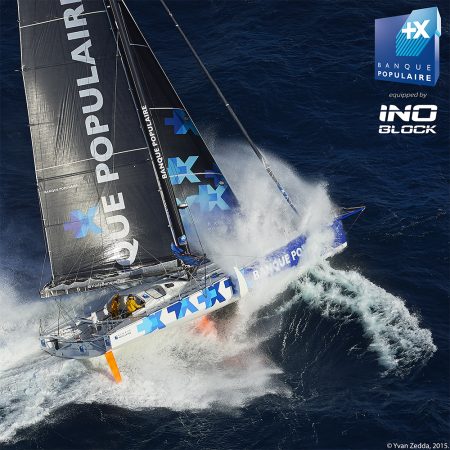 Due to industrial projects requiring larger infrastructures, like the manufacturing of textile and eco-friendly mooring lines for the Glénan islands, Ino-Rope left Kairos, Roland Jourdain's business incubator which had seen the company grow. In November 2017, Ino-Rope moved into its own 1500m² premises, at Concarneau's town entrance in the heart of the "Sailing Valley".Since then, day after day and splice after splice, the Ino-Rope team has been researching and developing standard textile solutions, to suit your needs at the best value for money!June 2018 Ino-Rope celebrated its 5thth birthday!