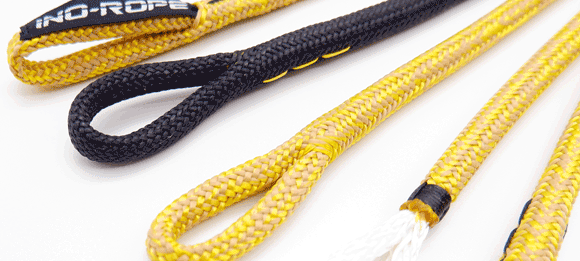 Rope work : the double-braid Polyester splice
The double-braided eye splice, made on a rope with a polyester core, is a must for the regular rigging of pleasure boats, to be used without moderation for halyard, sheet and tackle terminations. This video tutorial goes through all the steps to splice the core inside the sheath and vice versa, without getting your needles tangled! This technique is the most reliable solution for splicing double-braided ropes (composed of a braided core and sheath) but beware, it is not suitable for those with a high modulus polyethylene (Dyneema ®) or aramid (Technora ®) core.
If your rope is only made of polyester (core + sheath), the splicing technique is different. Please refer to the corresponding tutorial: making a spliced eye on double braid, Dyneema ® core.
Note: The length of the splice is at least 50 times the core diameter.
To find out more about this type of seamanship (applications, suitable materials, length/diameter indications, advice, etc.), get the complete guide Modern Seamanship & Knots!
You can access the video directly on our Youtube by clicking here.
A reliable and easy to make splice
Seamanship to optimise the running rigging of pleasure boats
Seamanship to optimise the running rigging of pleasure boats