Purchase guide for textile connectors
Souvent appelées 'manilles' ou 'erses à bouton', la présentation des accroches textiles n'est plus à faire. Gain de place et de poids pour une résistance égale ou accrue, polyvalentes de par leurs multiples usages (accroches de poulie, d'écoute, de drisse etc.), elles ont peu à peu remplacé leur cousine en inox sur nos ponts.
With this range, Ino-Rope wishes to offer a wide choice according to each user's needs. This guide will help you find your way around our different products: single cover or double braid, termination with a Diamond knot or without, decryption of our connection systems according to your needs.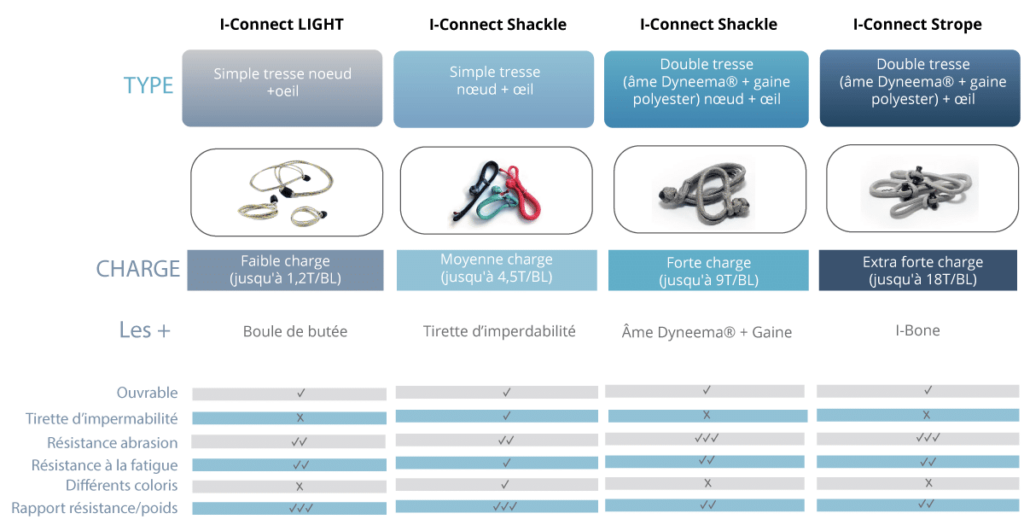 This may interest you