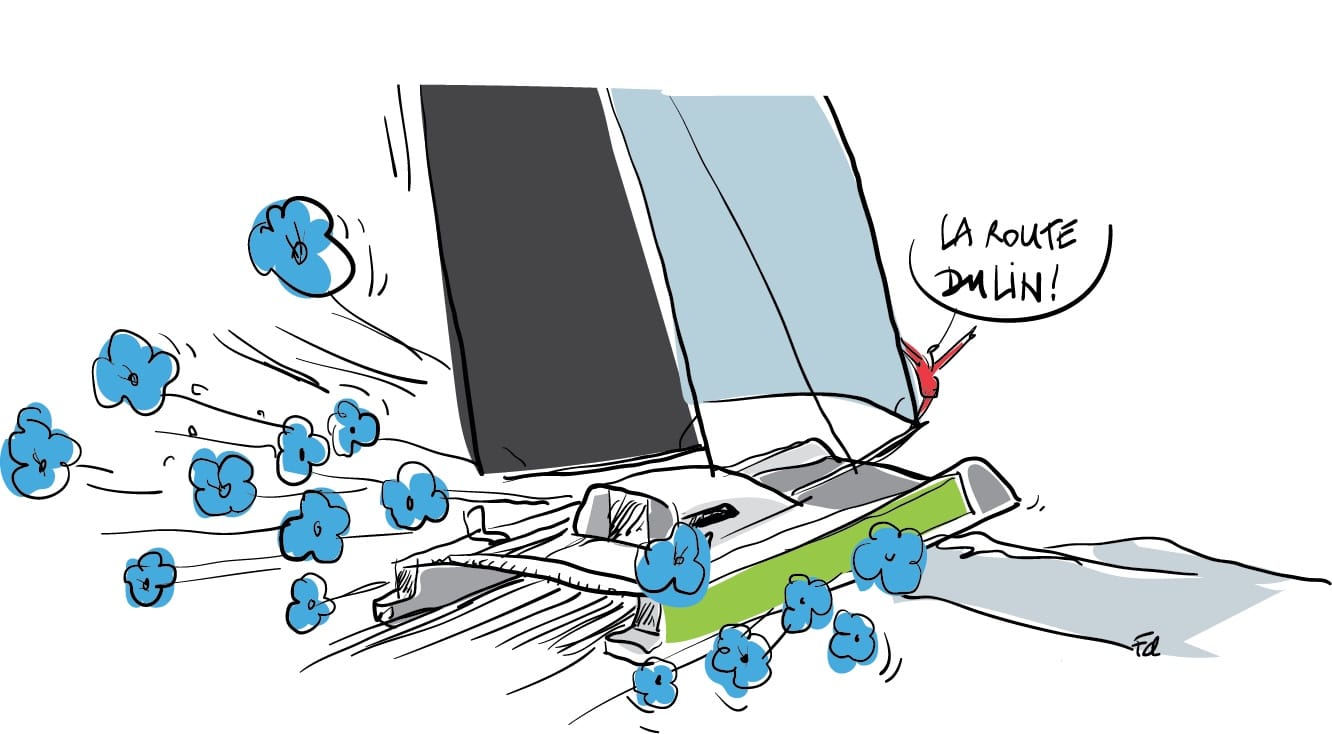 ROUTE DU RHUM RACE
Bilou's Chinese portrait!
The Route du Rhum had not even started when the excitement was already palpable on the pontoons of Concarneau, home port of We Explore, Roland Jourdain's catamaran. It is the only Outremer 5X to contain 50% flax fibre and the first boat of its size (18 metres) to contain such a large percentage of vegetable fibres.
Between the last preparations and small jobs that remained before the delivery to Saint-Malo, with his unfailing smile and mischievous look, Bilou found time to play Chinese portrait. A 100% Ino-Rope Chinese portrait that compiles questions about the universe of the sea, boats and racing, in order to find out a little more about the man behind the sailor. And of course we couldn't resist the temptation of some unusual requests!
While Bilou is very pleased to have Ino-Rope as his technical partner, we were equally happy to share a moment of complicity with a racer whose track record has never overshadowed his humour and simplicity. So now, if you want to discover Bilou's favourite song and the marine animal he identifies with, with a touch of highly philosophical thoughts, don't miss this video!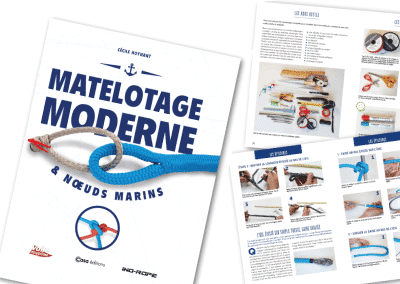 Vous êtes très nombreux à suivre nos tutoriels de matelotage sur notre blog. Vous êtes également très nombreux à nous solliciter pour des questions techniques sur les matériaux, les structures des cordages, les accroches textiles etc. Bonne nouvelle ! Toutes les réponses à vos questions se trouvent dans le guide Matelotage moderne & nœuds marins, publié en partenariat avec Voile Magazine.